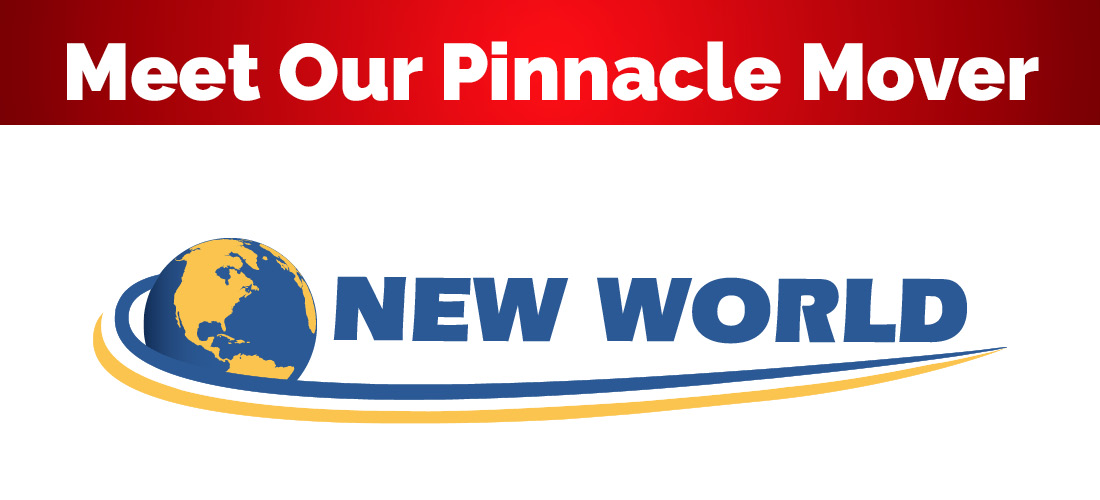 ---
Company, location and services.
New World Van Lines is a full-service moving company with services across the country. All packing, loading, delivery, and unpacking is completed by New World crews and every driver is accompanied by a full time, background-checked helper.
What's the one thing your business is known for over your competitors?
As a family-owned business for more than 100 years, New World Van Lines is the largest independent van line in the country devoted exclusively to corporate and government employee relocations. New World's independent operating model allows the company to adapt and cater to the specific needs of clients and families.
How did the business get started?
Founded by the Marx family as Economy Moving & Transfer, the company began operations in 1919 and became New World Van Lines in 1982. Currently run by the third generation of the Marx family, New World Van Lines owns and operates 15 service centers located across the country.
What's your favorite part about being in the industry?
With each move, the New World team is given the opportunity to take a normally stressful life event and create an exceptional and worry-free experience for the customer and their family. This opportunity and the immediate impact they make is why being a part of the household goods industry is so rewarding.
What's a positive change you have seen in the industry?
Household goods providers, like most industries, find themselves constantly asking how technology can be used to enhance their services. Virtual surveys, which utilize artificial intelligence to capture and label household goods, have largely replaced in-person/in-house surveys. This change not only provides a more convenient experience for customers, but has allowed operations to continue running smoothly amidst the COVID-19 pandemic.
What is the top moving tip you give a new client?
Schedule your move as soon as possible! When a move is scheduled and planned in advance, customers feel more confident and better prepared for the move ahead.
Tell us a fun fact about your business.
All three current partners, David, Ed and Quintin Marx, began their New World careers as movers, eventually obtaining their CDL-A licenses and becoming drivers for the company. Another fun fact—since 1999, New World Van Lines has been certified as a Women's Business Enterprise by the Women's Business Enterprise National Council (WBENC).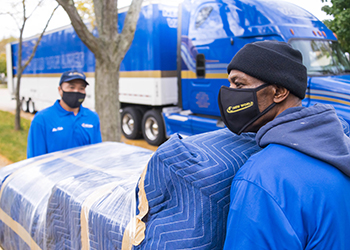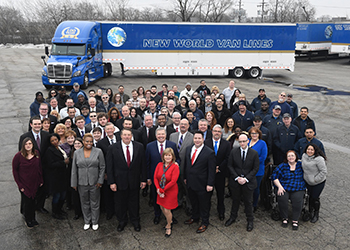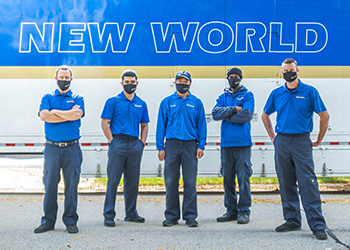 ---