Promote, Educate and Protect the Moving Industry
About
Southwest Movers Association (SMA) is a trade association representing the household goods moving industry in Texas. SMA is dedicated to enhancing the performance and profitability of moving companies and promoting a safe and reliable moving industry that includes strict adherence to state laws and ethical standards. SMA provides a variety of services to its members, industry and the moving public in the form of education, public policy development and advocacy, discount programs and tariff service. SMA also has a non-profit foundation which provides scholarships and funding for other educational initiatives.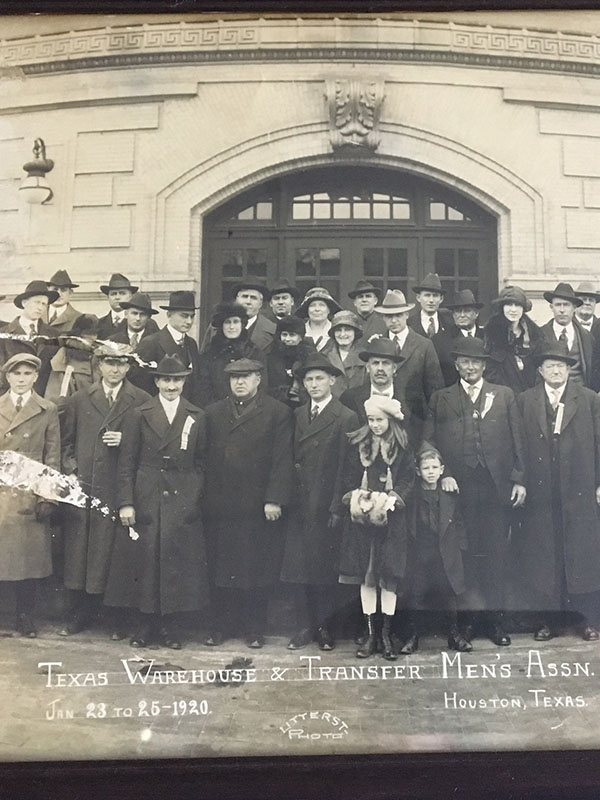 History
Southwest Movers Association (SMA) was founded in 1917 as the Texas Warehouse and Transfermen's Association in Fort Worth, Texas. S.J. Westheimer of Houston organized the meeting and served as the association's first president. In 1931, the Texas Warehouse and Transfermen's Association became Texas and Southwest Warehouse & Transfermen's Association when Arkansas, Louisiana, Oklahoma and New Mexico were taken into the regions served by the association. At the 1934 Galveston Convention, the name was changed to the Southwest Warehouse and Transfermen's Association (SWTA). In 1958, the word "men's" was dropped from the title when there was criticism that SWTA might be construed as a labor union.
The first paid secretary of the association, Colonel Neil Banister, served from 1927 to 1930. In 1945, the job title was changed to executive vice president. W. Scott Clark served in this role until his retirement in 1975. Clark was succeeded by Stephen Jurbala who served for three years. The offices of the association remained in Fort Worth from its origin in 1917 until 1978, when they were moved to Austin and Dan Felts assumed the office of executive vice president. The title of executive vice president was changed to president, and from president to chairman of the board, following board approval in 1982. In 1991, the association became Southwest Transfer Association. In 1995, Dan Felts retired and a new position of executive director was created. The association's name changed one final time to Southwest Movers Association in 1995.
In 1999, the board of directors and membership voted to have Texas Motor Transportation Association (TMTA) manage the organization. In 1999, Bill Webb, president of TMTA (now Texas Trucking Association, TXTA), became the executive director. John D. Esparza assumed this role in 2006 and currently serves as SMA Executive Director. In 2017, SMA proudly celebrated 100 years as an association and continues its mission of promoting, educating and protecting the moving industry.