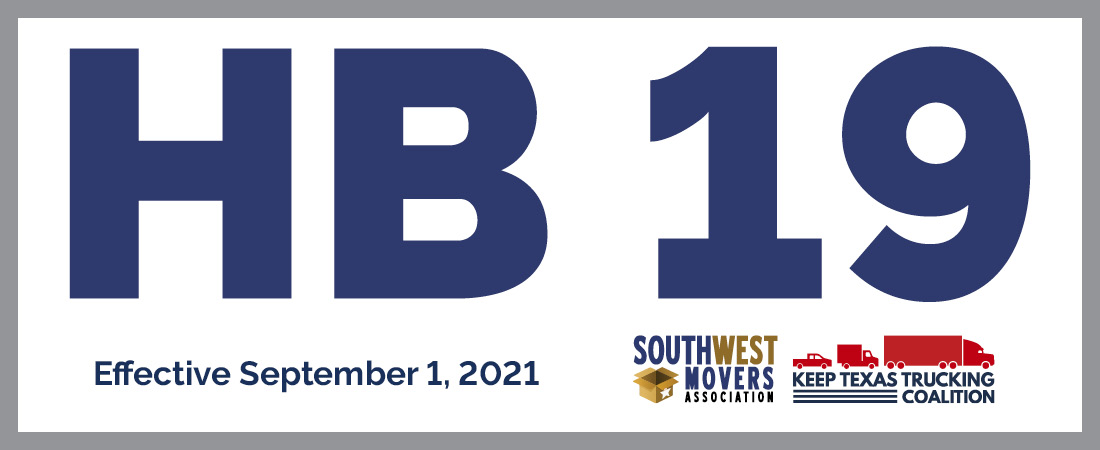 What to Know About House Bill 19
House Bill 19 will help bring legislative relief to companies across the state that operate commercial motor vehicles (CMV). The changes implemented in this bill will restore balance in the courtroom and ensure defendants have a fair trial, while also guaranteeing those wrongfully injured in a CMV accident are compensated. House Bill 19 became law on September 1, 2021. Below is a high-level summary of the four main changes to Texas law through House Bill 19.
Request a Two-Part Trial
A defendant can request a two-part trial in any case involving a commercial vehicle.
---
Determining Negligence
First Phase: In all commercial vehicle lawsuits, the negligence of the driver, the negligence of the employer in maintaining the vehicle and compensatory damages are determined in the first phase of the trial. In some cases, the employer's negligent entrustment of the vehicle to the drivers is also determined in the first phase.
Second Phase: Liability for and the amount of exemplary damages for all causes of action is determined in the second phase of trial.
---
Evidence Admissions in Court
In regard to evidence of regulatory violations, HB 19 codifies the well-established law of negligence per se.
Creates presumption that photos and videos of the vehicles involved in the accident will be admitted into evidence.
---
Six-Year Study on Insurance Rates
Requires the Texas Department of Insurance to conduct a six-year study on the effect of the bill on insurance rates and availability and report its findings to the Legislature before each regular session.
---
Requirements of HB 19
FMCSR and State Requirements (Effective September 1, 2021 and applies to lawsuits filed thereafter)
HB 19 is now codified as § 72.051 et seq. of the Texas Civil Practice and Remedies Code. This legislation provides for the bifurcation of the trial, restricting evidence in the first phase of the trial to that which is relevant to the crash at issue. It is important that carriers understand that in order to take full advantage of this new law, they must first comply with certain minimum Federal Motor Carrier Safety Regulations and Texas Statutes. Failure to comply with these standards can result in the carrier being subject to a claim of negligent entrustment in the first phase of the trial. It is extremely important that your company comply in all respects with these specific regulations. Otherwise, your company will be subject to a negligent entrustment claim in the first trial phase.
---
Carriers
Your driver is properly licensed to drive the CMV and in compliance with all endorsements and restrictions (Sections 383.95, 522.043)
Your driver is not disqualified from operating the CMV (Sections 382.201, 382.205, 382.207, 382.701(d), 382.215, 391.15, 395.3, 395.5, 37 TAC 4.12)
Your driver has completed a road test if required (Double/triple trailer and tank vehicle not exempted from road test, Sections 391.31, 391.33)
Your driver has a current Medical Examination Certificate (If required, Section 391.41)
Your driver is not prohibited from operating a CMV under Part 382 or Part 395 (Drug and Alcohol Testing and Hours of Service (HOS))
Your driver has submitted an application for employment (That meets requirements contained in Section 391.21(a))
Your driver has not refused or failed a required drug or alcohol test (This applies only for the two years preceding the accident, Sections 382.303, 382.305, 382.307, 382.309, 382.311)
Your driver is not under an Out-of-Service order (Section 390.5)
---
Drivers
Properly licensed to drive the CMV and in compliance with all endorsements and restrictions (Sections 383.95, 522.043)
Is not disqualified from operating the CMV (Sections 383.51, 383.52, 391.15)
Has provided the employer with a copy of a road test if required (Double/triple trailer and tank vehicle not exempted from road test, Sections 391.31, 391.33)
Is medically certified (If required, Section 391.41)
Not operating a CMV while prohibited from drug and alcohol testing
Not operating a handheld mobile phone or texting (Sections 392.80, 392.82)
Not driving after refusing a drug and alcohol test within the previous two years (This applies only for the two years preceding the accident, Sections 382.303, 382.305, 382.307, 382.309, 382.311)
Not subject to any Out-of-Service order (Section 390.5)
---