Support the SMA Foundation!
---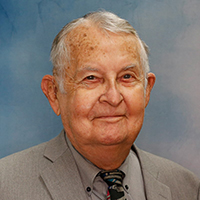 Longtime SMA Foundation Trustee, former Foundation and SMA Chairman, leader, mentor and major financial contributor, Bill Andis, is retiring as SMA Foundation Chairman. Mr. Andis has been a champion for the Foundation, SMA and the moving industry—dating back to his time as a member of the Texas House of Representatives.
To thank him for his service, SMA Foundation has created an opportunity for members and non-members to make a donation to the Foundation in his name. Any amount, no matter how large or small, makes a difference. Help show our thanks to Mr. Andis and make a donation today.
SMA will celebrate Mr. Andis' years of service during the Annual Conference at the Foundation's BIll Andis Appreciation Evening. Donations will continue to be received through the end of the year to honor Mr. Andis.