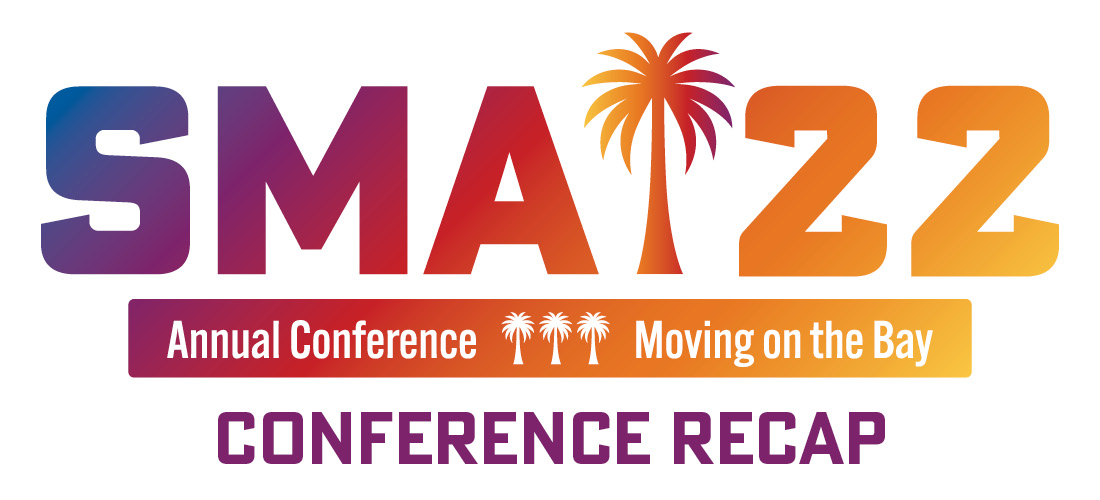 SMA Annual Conference was held September 20–23 at Horseshoe Bay Resort. We had an excellent turnout and our speakers and break-out presenters showed up, delivering outstanding sessions. Best of all, we were able to see our industry friends and catch up on the latest in the moving world.
For some attendees, the conference started a day earlier, with the Executive Committee, Foundation Trustees and Associates with tabletops coming in a day before most events began to happen. Once the conference got underway, we dove right into the education sessions with a report from Dan Bradley with IAM on military maneuvering and then Debbie Warren, EDC Moving Systems, on Ratios. Following the morning sessions, we recessed for lunch to honor this year's Heritage Award Recipient John J. Willis, III.
Dana Moore, Director of Policy and Government Relations at SMA, gave a legislative presentation and then we concluded the education sessions with an insurance panel featuring Jason Sheets, National Association of Independent Truckers, Ed Brady ENR Consulting, and Jay Miller, Champion Risk & Insurance Services, moderated by Sean Streckfus, Aegis Insurance.
The first evening focused on fundraising for the SMA Foundation with a casino, poker tournament, bingo and the traditional ice cream with all the trimmings—all fun ways to raise money for the Foundation! Congratulations to new member, Shane Lettiere, Remedy Payment Solutions on being the new poker tournament champion!
We rocked on to a second full day with a Board meeting where members elected Ben Breedlove, Roadrunner Moving & Storage, to continue another year as chairman. We welcomed Lucinda Sanchez, Pinpoint Movers LLC, to serve on the Executive Committee and installed the newest board members, Eric Barker, Central Transportation; Patrick Dodson, Firefighting's Finest; Lindsey Horner, Brown Box Movers and Jake Wakely, Budget Movers. That evening culminated in great fashion honoring Ben Breedlove as this year's Chairman—not sure whether to be embarrassed or just sit back and laugh at the comments of comedian Chad "Unapologetically Southern" Prather.
In addition, we were able to formally recognize Bill Andis on being bestowed the honorary commission of Admiral of the Texas Navy by Governor Greg Abbott. John Esparza presented Mr. Andis with a framed document from Governor Abbott recognizing his service to SMA and Texas dating back to his time as a State Representative.
Finally, we could not let this gathering pass without taking time to recognize and thank Dorothy Brooks for her 60 years of service to the trucking and moving industries. Mr. Andis read her a beautiful poem he wrote and she was surprised with a video from many of her friends highlighting her time with SMA. That video can be viewed here. It was the perfect way to celebrate Dorothy and wish her well in retirement!
The next morning at 7:00 a.m., we held the first SMA Foundation Fishing Tournament. Attendees braved the early-rising challenge, strode aboard their mighty fishing vessels and went in search of Moby Dick, returning for lunch and the awards presentation. The winners of the tournament were Jeremy Pool, Hart Moving & Storage, and Travis Moore, Victory Packaging. The winner of the biggest bass went to Traci McCullah, Westar Moving & Storage.
A big thank you to everyone who attended conference and to our sponsors and exhibitors! Mark your calendar for September 2023 as SMA Conference Month and plan now to join in the friendship, learning experience, and fun of a SMA Annual Conference. Dates and details to come!