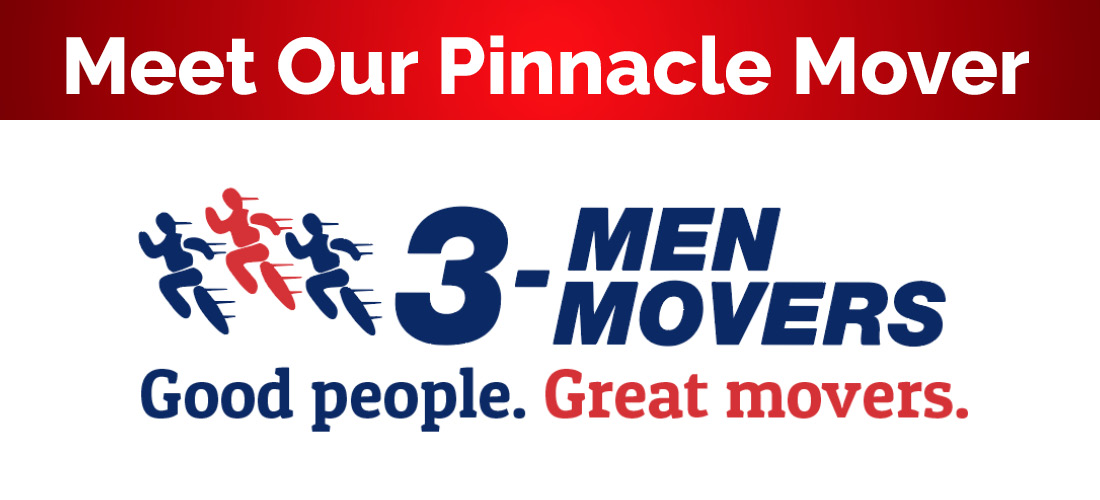 ---
Company, location and service areas.
3 Men Movers is located in Houston with offices in Austin, San Antonio and Dallas. 3 Men Movers is proud to serve Texas offering moving services throughout the state.
What's the one thing your business is known for, over your competitors?
What really sets us apart from our competitors is our Movifesto. Similar to a manifesto, a Movifesto is our public declaration of the 8 principles company founder John Fischer lived his life by that allows us to achieve our mission of "Good people. Greatmovers." The Movifesto guides all of our company decisions and interactions with our customers.
1. We do what we say. Always.
2. We hustle.
3. We go beyond.
4. We don't keep movers that you don't like.
5. We arrive as strangers and leave as friends.
6. We are "The Experts."
7. We know surprises are for birthdays. Not move days.
8. We respect that your home is sacred.
How did the business get started?
The Original 3 Men Movers was founded in 1985 by John Fischer. With limited resources and capital, Fischer started the moving company with only one truck and a small staff. His hard work, honesty, and grassroots marketing efforts paid off. His customer-centric approach to business helped grow the company and led to the creation of our movifesto, which guides our business to this day. His daughter, Jacky Fischer, bought the company in 2004 and is the current owner/CEO.
What's your favorite part about being in the industry?
We love to come in and be our clients' super heroes. We know that moving can be chaotic and stressful and customers are often suffering from decision fatigue. We want to help consumers during this time by giving them an easy moving experience. It is an honor every time a customer invites us to be part of their moving journey and trusts us to take care of their personal belongings.
What's a positive change you have seen in the industry since your company has been in business?
Unfortunately the moving industry tends to have a negative perception in many people's minds. And this has often been due in part to unscrupulous companies that take advantage of their customers.
One positive change we've noticed is that there is better regulation of fraudulent moving companies thanks to changes in the industry, including the passage of Texas HB 1505 in the 86th legislative session. HB 1505 took effect in September 2019 and requires movers to be ticketed and have their driving record affected if they operate without proper registration. Registering with the Texas Department of Motor Vehicles shows that a company can pass a background check, has met minimum insurance requirements, has a physical location, and will give accurate moving estimates, and this ultimately protects customers. 3 Men Movers supported HB 1505 and Jacky Fischer, 3 Men Movers CEO, even attended a committee meeting in Austin to formally express that support.
What is the top moving tip you give a new client?
Packing! Don't delay your packing. We know that it can be a daunting task, but packing well sets up the entire moving process for success. We also advise our customers to make sure that everything they own is in a sealed moving box before their mover arrives. We do our best to educate customers about packing tips and tricks and share them in our blog. Check out our top rated packing post here!
Tell us a fun fact about your business.
A fun fact is that we like to have fun! We're big believers in work hard, play hard. Even with employees working remotely due to the pandemic, we are always looking for ways to keep employees engaged. Whether through a remote St. Patrick's Day trivia happy hour, a virtual holiday gift exchange, or a socially distant drive-in movie night at the office, we strive to find the fun, even in remote circumstances. We also offer several perks that you don't often find in the moving industry, like paid time off, a 401K match, tuition reimbursement, and more!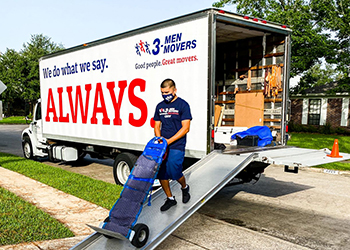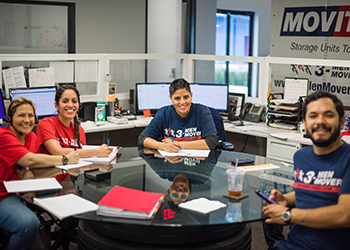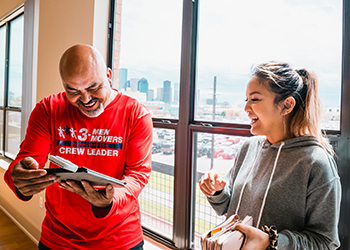 ---